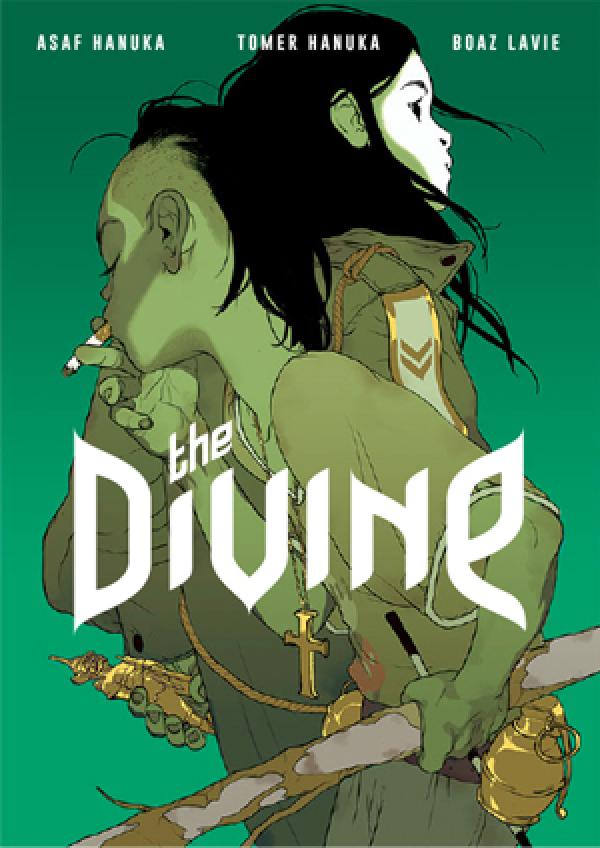 A Graphic Novel | New York Times Bestseller
The Divine is a New York Timers best selling graphic novel, a Hugo Award nominee and the gold-medal winner of the 9th International Manga Award. It was written by Lavie, with art by award-winning illustrators Asaf Hanuka and Tomer Hanuka. The Divine tells the story of Mark, an American explosives technician, who takes a job in a South-East Asian country called Quanlom, only to find himself involved in a local war against a guerrilla group of kids, led by a pair of twins with alleged magical powers, nicknamed The Divine. 
The Divine is very loosely inspired by the real story of twins Johnny and Luther Htoo, who jointly led the God's Army guerrilla group - a splinter group of Karen National Union - in Myanmar (Burma) during the late 1990s. 
The Divine was published in France by Dargaud in January 2015 and received critical praise by Le Monde, L'Express, Est Republicain and other magazines and websites. In the US It was published by First Second Books, and made it to the the New York Times best sellers list . It was included in "Best of 2015" lists by GQ, Barnes and Nobel, The A.V. Club, Bleeding Cool and others. In 2016 it won the gold-medal of the International Manga Award. The Divine was produced by Ron Propper.
In 2019 the book rights were purchased by AMC network, for a TV adaptation.