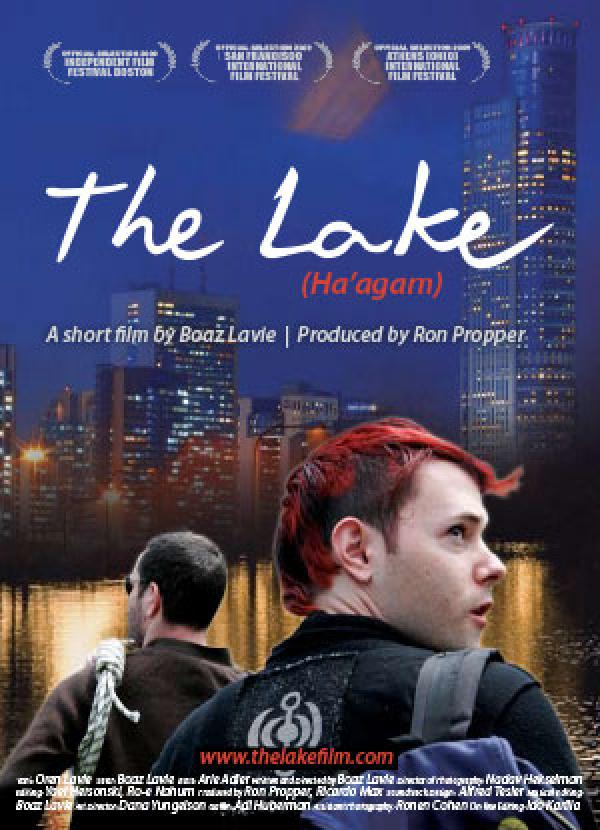 The Lake is a short film written and directed by Boaz Lavie.
After once again losing his job, Yoni turns to his older brother, Sa'ar, in despair. Sa'ar's source of income has been a mystery for years, but Yoni admires the lifestyle Sa'ar leads and forces his brother to reveal the secret. Sa'ar relents, but Yoni may wish he'd paid better attention. 
The Lake is a dark and comic fantasy, exploring the complex relationship between two unemployed brothers (portrayed by Boaz Lavie himself and his young brother, Oren Lavie), trying to survive in a heartless world. 
The Lake was featured in Academy Award qualifying events such as The San Francisco International Film Festival, Slamdance, Palm Springs Film Festival, and elsewhere. It has won critical acclaim and was selected by the film magazine SF360 as one of the best undiscovered films for 2009.
The Lake was produced by Ron Propper.