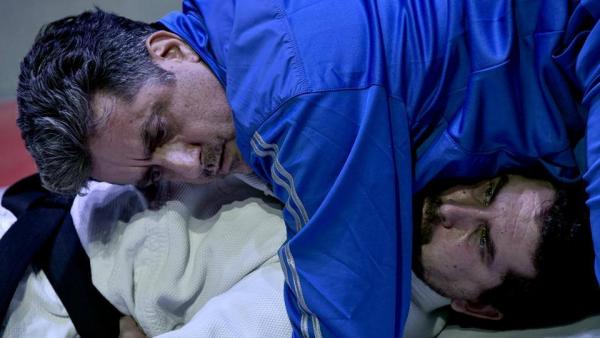 Nephilim (Hebrew for Fallen Giants) is a trilogy, written by Boaz Lavie and Yonatan Levi (and directed for stage by Levi) dealing with three mythological Israelis, from three different eras: late Israeli prime minister Menachem Begin at the 1982 Lebanese War, an Israeli Judo athlete, together with his father, at the Asia Games in Turkmenistan, and top international Israeli model and religious icon Bar Refaeli, at the Ben Gurion Airport.
It premiered (produced by Hazira) at the 2016 Israel Festival in Jerusalem to raving reviews, and continued to play and still playing, as an annual ritualistic event, at The Cameri Theatre and later at Habait Theatre, both in Tel Aviv.
Nephilim is featuring music by Noam Enbar (played live by Enbar, Adam Scheflan and Ariel Armoni), and performances by actors Menashe Noy, Smadar Yaaron, Nir Shauloff and Noam Semel.
Photo: Areleh Hatzamtzam Haboer