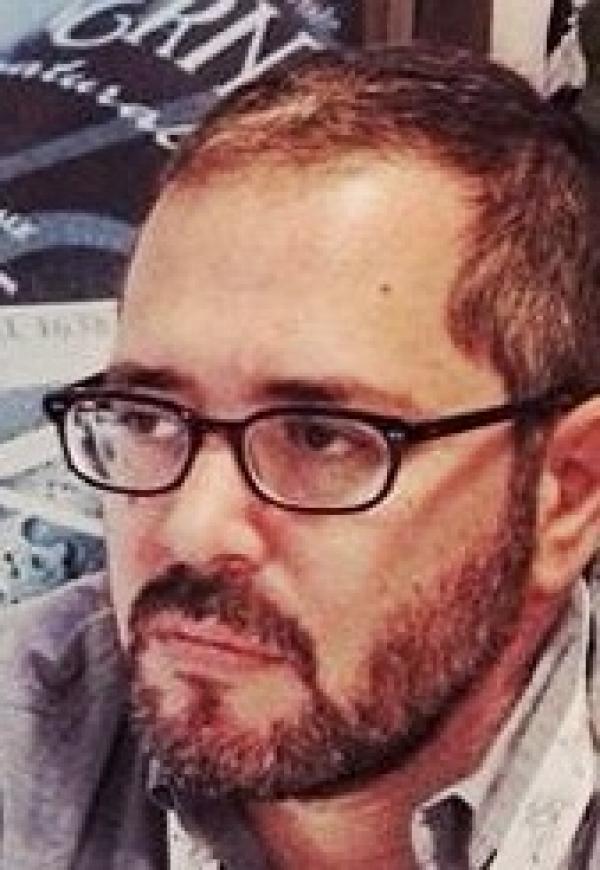 Boaz Lavie is a New York Times best selling author, a filmmaker and a game designer. He writes and lecutres about AI and creative algorithms.
The Divine, a graphic novel he wrote as a collaboration with the award-winning illustrators Asaf and Tomer Hanuka, was published in the US, France, Italy, Germany, Brazil and elsewhere, and has made it to to the New York Times best sellers list.
The Divine was included in "Best of 2015" lists by GQ, Barnes and Nobel, The A.V Club, Bleeding Cool and others. In 2016 it won the gold-medal of the International Manga Award, and was nominated for a Hugo Award for Best Graphic Story.
The rights for The Divine were purchased in 2019 by AMC network, for a TV adaptation.
"Nefilim" (Giants), a play (written together with Yonatan Levy), opened at The Israel Festival in Jerusalem (2016) and was later performed at "Hakameri" Theatre in Tel-Aviv. It features actors Menshe Noy, Nir Shauloff, Smadar Yaaron and Noam Semel, and music by Noam Inbar.
The Lake, a short film he wrote and directed in 2009, was featured in Academy Award qualifying festivals and won critical acclaim. 
Shobo, a virtual board game invented by Lavie in 2007, was lanuched on Facebook in 2010, won the GameIS Award for best social game of the year, and was relaunched for mobile in 2015.
Lavie also writes a short fiction column for the acclaimed web magazine, The Hottest Place In Hell. Previous to that, he has written screenplays for popular Israeli TV shows and was the film section editor for a major Israeli website. Througout the years, he has published stories in a variety of literary magazines.